Ten Best Collaboration Soft Solutions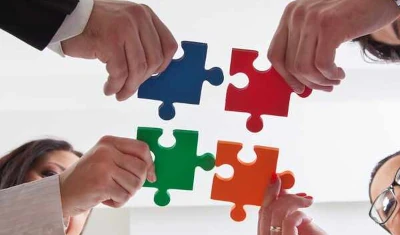 In the wake of the epidemic, collaboration systems, which are already in demand in modern companies, have rapidly become a must-have tool when hundreds of thousands of company employees and students have been sent to work remotely. Systems that include VoIP, video communication, chat, file sharing and other functionality have become mega-popular tools that enable companies to continue to function.
Major collaboration software providers - Zoom, Microsoft with Teams, and Cisco with Webex - have taken the lead in this niche. Unified communications vendors & ndash; UcaaS and video conferencing also offered new solutions in this area. As reported by SRG & ndash; the UCaaS market has grown more than 40%, with Microsoft and Zoom being the main players. The rest of competitors, Cisco and 8x8, also saw strong user registration growth.
Below, we'll take a look at the top collaboration and UCaaS solutions most popular in 2021.
8×8 XCaaS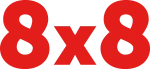 The core strategy of 8x8 (Campbell, Calif.) Has always been a unified, platform-based approach to UCaaS, Contact Center as a Service (CCaaS), video and messaging. In line with this strategy, in May, the vendor launched the 8x8 XCaaS cloud platform, which removes the boundaries between different communication channels and contact center services. It is the only secure UCaaS and CCaaS unified cloud platform in the industry that delivers 99.99% availability, the vendor said. The XCaaS platform is compatible and can integrate with over 50 third-party applications, including Microsoft Teams.
Avaya Cloud Office
Avaya Cloud Office (ACO) services kicked off in 2020, a long-sought-after UC-as-a-Service (UCaaS) offering, created in partnership with industry leader RingCentral.
The list of services includes calling, messaging, video conferencing, file sharing, and collaboration tools that you can use on any device, anywhere. The service is built on the RingCentral open platform, already integrated with over 200 cloud applications, so you can continue to use your familiar UC and collaboration tools such as Microsoft Office 365, Salesforce, and Google G Suite.
This year, the ACO platform became available in Austria, Belgium, Germany, Italy and Spain.
Cisco Webex

Cisco — one of the major players in the collaboration market with its acclaimed Webex platform.
Initially, the main goal of the company was to help corporate clients continue their business in a lockdown, but then it began to pay more attention to ensuring secure meetings and developing new features to help employees work remotely at maximum productivity. In the past nine months alone, Cisco has introduced over 800 new features and capabilities to its flagship platform, from UI enhancements to AI noise cancellation and parallel translation in over 100 languages.
In June, Cisco announced that it was cutting the cost of its new Webex Suite, which includes Meetings, Events, Calling and Messaging. By purchasing the complete Webex Suite, which can include software and hardware, customers can save up to 40% on the purchase price of all components separately, the vendor says.
Google Workspace
In 2020, Google re-branded G Suite into Google Workspace while expanding the functionality of its flagship enterprise collaboration platform.
Currently, Google Workspace combines chat, email, voice and video calls, and content management. Among other functions, it is worth noting the preview of links in Google Docs, Sheets and Slides, which allows you to view content by reference without leaving the original document, that is, not waste time switching between applications and tabs, the vendor says.
According to Google & ndash; the number of active users of the Workspace platform reached more than 2.6 billion per month by October.
Intermedia AnyMeeting

Intermedia (Sunnyvale, Calif.), Which has long favored a reseller channel, has come to the rescue of small and medium-sized businesses and corporate clients with its AnyMeeting platform, which includes HD video and audio conferencing, screen sharing, call recording, chat and taking notes — all with built-in AI, the company says. AnyMeeting services can be used from a PC or mobile device.
The vendor also offers the Intermedia AnyMeeting Webinar service, which allows companies to organize HD webinars using slides or a shared screen function with up to 12 speakers and up to 1000 listeners.
Lifesize Videoconferencing
Lifesize is a video conferencing giant based in Austin, PA. Texas responded immediately to the pandemic by renewing all six-month free licenses for its cloud-based collaboration and video platform for companies affected by the coronavirus, and continues to work to ensure that enterprise customers and channel partners are satisfied with the reliability and interoperability of its services.
Lifesize video services can be connected through apps for Android, iOS, Mac OS, and Windows devices, or directly through the popular web browsers Firefox, Chrome, Safari, and Microsoft Edge.
In March, the company offered Lifesize Connect, a service that allows you to join meetings on popular cloud platforms such as Zoom, Cisco Webex, Microsoft Teams, Google Meet, and more using the Lifesize Icon 300, Icon 500, or 700 conference cameras and your own laptop.
Microsoft Teams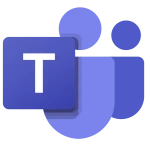 Service Microsoft Teams, one of the main providers of the market in the early days of the pandemic, maintains its leading position. Teams includes document storage, chat and online meetings, and integrates with Office 365 applications — Word, Excel, PowerPoint, OneNote, SharePoint and Outlook — which are used by thousands of companies every day.
At Build 2021 in May, Microsoft unveiled new ways to develop for Teams. Select developers can now access the 'home screen' Meetings in Teams via configuration in the app manifest file to enable real-time multi-user experience on the whiteboard, design, project management, and more.
According to official information Microsoft, at the end of April, its Teams service had more than 145 million daily active users.
Poly RealConnect
Poly (Santa Cruz, Calif.), A video conferencing software and unified communications hardware vendor, has been trying to reach out to companies with employees who have to work from home and those who can safely return to the office for the past year and a half.
Poly RealConnect — is a cloud-based interoperability service that enables traditional video conferencing users to connect to Microsoft Teams video meetings with high-quality picture and sound and screen sharing.
Users can choose from cloud or local hosting, and join meetings without any changes, maintaining the workflow they are used to, the company explains.
Vonage Business Communications

Vonage, a Holmdel, NJ, communications company, came to the rescue during the pandemic with a variety of solutions ideal for students and SMEs sent to work from home.
Her Vonage Business Communications service includes file sharing, online meeting, video conferencing, messaging and sending SMS / MMS, as well as over 50 calling features and capabilities such as virtual secretary, mobile apps, plugins for desktop PC and visual voicemail.
Offline collaboration tools are also available for business users, such as a video conferencing solution.
Zoom Phone
Zoom Video Communications has become the undisputed leader in the video conferencing market, but the company also has a cloud-based voice service launched in 2019.
Launched in the US and Canada in 2019, Zoom Phone is now available in over 40 countries around the world. From 2020, local voice services and local calls via Zoom Phone are also available in Argentina, Brazil, Bulgaria, Chile, Colombia, Costa Rica, Croatia, Czech Republic, Ecuador, Estonia, Finland, Greece, Hong Kong, Hungary, Lithuania, Luxembourg , Mexico, Norway, Panama, Peru, Poland, Romania, Singapore, Slovakia and Slovenia.
Zoom Phone, offered directly and through partners as a combined voice and video calling solution, is also available through a simplified IP telephony service plan for global companies with offices around the world.